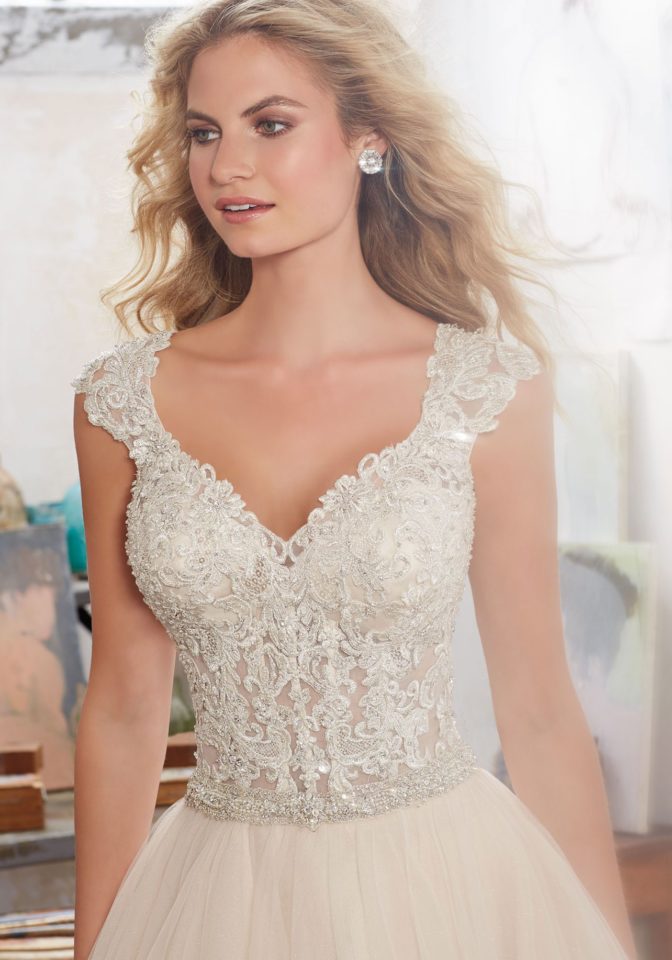 Your wedding photos are lasting memories of the biggest day in your life. You may have worked hard to be in top shape and look your very best. You may also have hired the best photographer to capture the event! Is this enough to ensure you have amazing wedding photos? Almost!
As a couple that is ready to get married, there are certain things you can do to improve how you look on-camera. The Best for Bride team of wedding fashion experts suggest the following tips for wedding day photos that you'll love.
Find your best poses
Have you ever noticed how you look better in some pictures than in others? It's all about finding angles that flatter you. Before your wedding day, identify your favorite photos of yourself. Take note of how you are standing and smiling in these pictures. Identify your favorite angles for your face and body. Also pay attention to how your body is positioned in these photos. Determine how to hold your body and place your arms and legs for the best effect. Take a few selfies keeping these factors in mind, and see how they turn out. For more tips on how to pose naturally for photos, this article on the Knot Website offers advice.
Practice 'till perfect
Identifying your best poses and profile is just one part of the task. You should now practice them until you are able to settle into these poses quickly and easily. Stand in front of a mirror and practice whenever possible. Try to mimic the right poses frequently, so that it comes to you easily and naturally. Take several selfies when you attempt this to ensure you achieve the intended effect. Perfect your posture and practice smiling in front of the mirror, and it will make posing for your wedding photos much easier.
Test before you decide on your makeup
Glitter makeup and spray-on tans, when applied improperly, can ruin your bridal look in wedding photographs. While a small amount of glitter is alright, too much can like sweat. Fake tans can result in an orange color complexion in photos. Certain shades of makeup may also not look good in photographs even though they look good in person.  Therefore, it is a good idea to have a makeup trial before the wedding and see how your choices translate in pictures. If you plan to do your wedding day makeup yourself, learn how to correctly apply foundation, blush, mascara and lipstick for the best effect. Take photos in different lighting and observe how the results look. Then, decide whether you have to tweak or alter your choices. This article on the IstyleYou website offers advice on how to do your makeup to be picture-perfect.
Ignore the camera
Candid photos often turn out better than posed portraits. Don't pay attention to the camera unless your photographer asks you specifically to look at the camera. Unless it is for portrait shots or group pictures when you should face the camera, focus on your partner and simply enjoy yourself. For the best candid effect, ignore the camera and behave as you normally would. This will help you relax and not feel as conscious about how you photograph. A talented photographer will capture the beauty of such casual moments on camera and create beautiful finished pictures with it.
Touch-up your hair and makeup
Your makeup will fade over the course of the day and your hairstyle may not hold throughout your wedding. Carry a touch-up kit with your hair and makeup essentials to help with this. Use it at regular intervals throughout the day to restore your makeup and touch up your hair, so you look fresh in all of your pictures. Schedule visits to the restroom every hour or before a photo session to make sure you look your best at all times.
Pick the right time for outdoor shots
Light at certain times of the day can result in the stunning pictures. Make the most of natural lighting to get fantastic photos. Professional photographers will tell you how amazing the "golden hour" is when snapping outdoor pictures. Although the exact time will vary from season to season and from place to place, it is usually the last hour before sunset. At this time, diffused sunlight tends to create a warm glow with low contrasts, allowing your photographer to capture dramatic pictures. Use timing to your advantage by taking outdoor photos then. More details on the golden hour are available here.  
Be your natural self
The best wedding photos capture the strongest memories of your marriage and remind you of the emotions you felt on that day. If you feel happy, let your joy show. If you suddenly feel an urge to burst into tears, don't quell it. Let your true feelings speak through actions and your wedding photos will be a joyous reminder of everything that you experienced on your wedding day. Also, don't strain to keep smiling throughout in your wedding photos. Even if you are too exhausted, never fake a grin. Simply let the joy light up your face, and your photos will turn out fine.
Author Bio: Best for Bride is a bridal shopping destination from Canada that caters to every need of the modern bride. Featuring a vast inventory of designer wedding dresses, they also have outfits for the rest of the bridal party, wedding day accessories and a range of wedding services. Visit their website to find out more about their wedding dress collections and their other bridal services.